PHOTOCATALYTIC PROPERTIES
Photocatalysis, we reduce the environmental pollution
The photocatalytic properties of GRACCO SURFACES have been developed by our R&D department to contribute to people's health and improve our environment.
In this case, we have gone a step further, not only committing to ensuring that our activities do not compromise future generations but also addressing current pollution problems thanks to the photocatalytic properties of GRACCO SURFACES.
Furthermore, our tiles and panels are replaceable and reusable, reducing the Environmental Product Footprint (EPF) and ecological footprint, based on Life Cycle Analysis (LCA)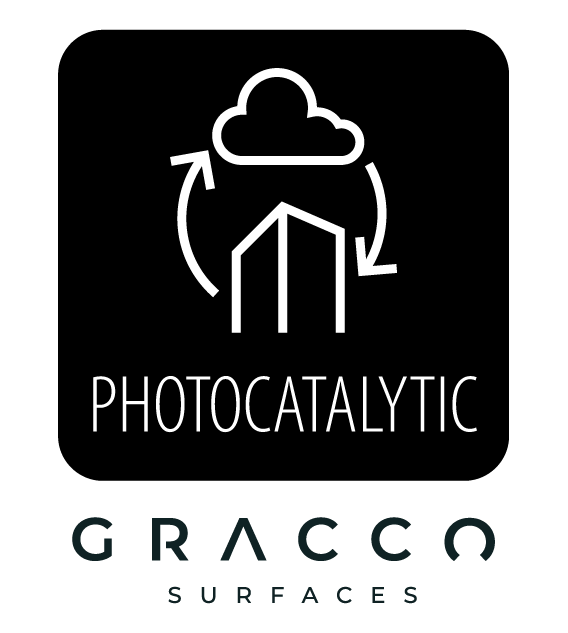 Gracco improves the quality of life for millions of people
Our materials improve the air we breath, by purifying it from contaminants generated by vehicle use, industries and energy production
NUMBERS FROM A SUSTAINABLE CITY
Thanks to over 10 years of research, we know that 1000m2 of GRACCO SURFACE material is equivalent to:
It cleans the equivalent of 40 years' worth of trees by degrading harmful substances in the environment
It removes 20kg of NOx pollution, equivalent to the emissions of 20 cars in a year
We save on public healthcare costs by eliminating 20 kg of NOx, saving lives, and reducing the burden on public healthcare
We reduce the carbon footprint

We CLEAN THE AIR YOU BREATHE
GRACCO SURFACES degrade or eliminate air pollutants such as Nitrogen Oxides (NOx), Sulphur Oxides (Sox), and Volatile Organic Compounds (VOCs) when exposed to light.
These pollutants lead to poor air quality and, as a result, a lower quality of life, causing deaths and illnesses and increasing healthcare expenses. Additionally, they are precursors to acid rain, which kills vegetation, preventing the removal of CO2 through photosynthesis, and also damages and dissolves stone surfaces, including many of our monuments.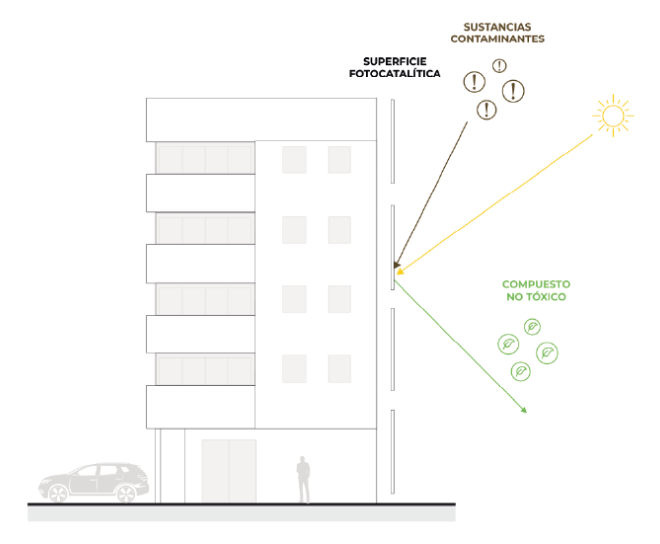 We understand that each project has unique requirements and needs, so our sales team will contact you to conduct a personalized and detailed assessment of your project.